Detroit Pre-Season Skills Camp
Girls: August 16-19, 2018 Boys: August 20-23, 2018
Birth Years 2001-2006

Additional College Skills Prep for Birth Years 2000 and Older
Register Now
Truly World Class
With the success of our Sweden High Performance camp, we've decided to bring a day camp to the United States for both boys and girls. Players from around the nation and the world come to develop the skills, competitive framework and game sense necessary to play college hockey in the NCAA and the national ranks under the instruction of national level coaches and current college coaches!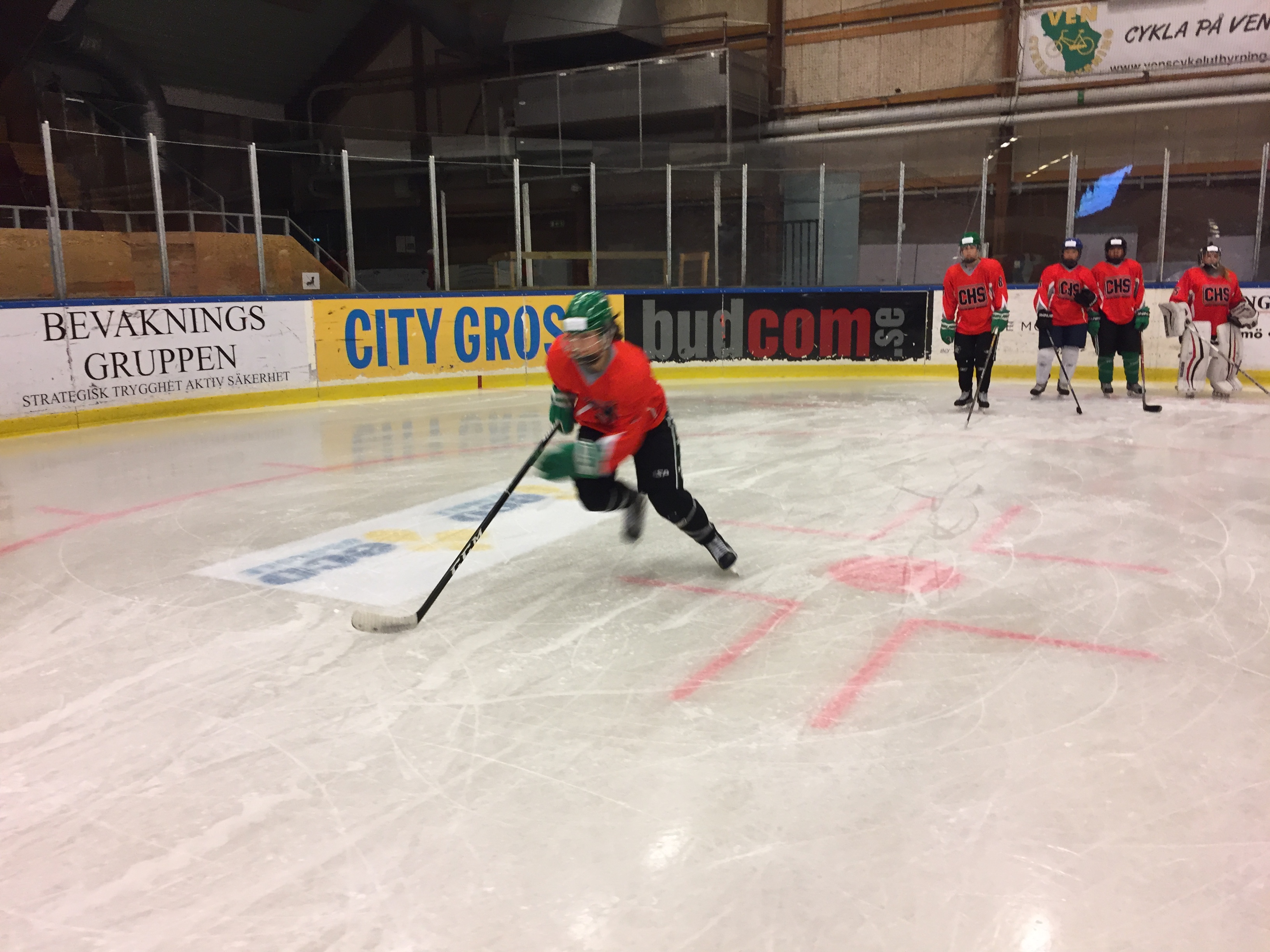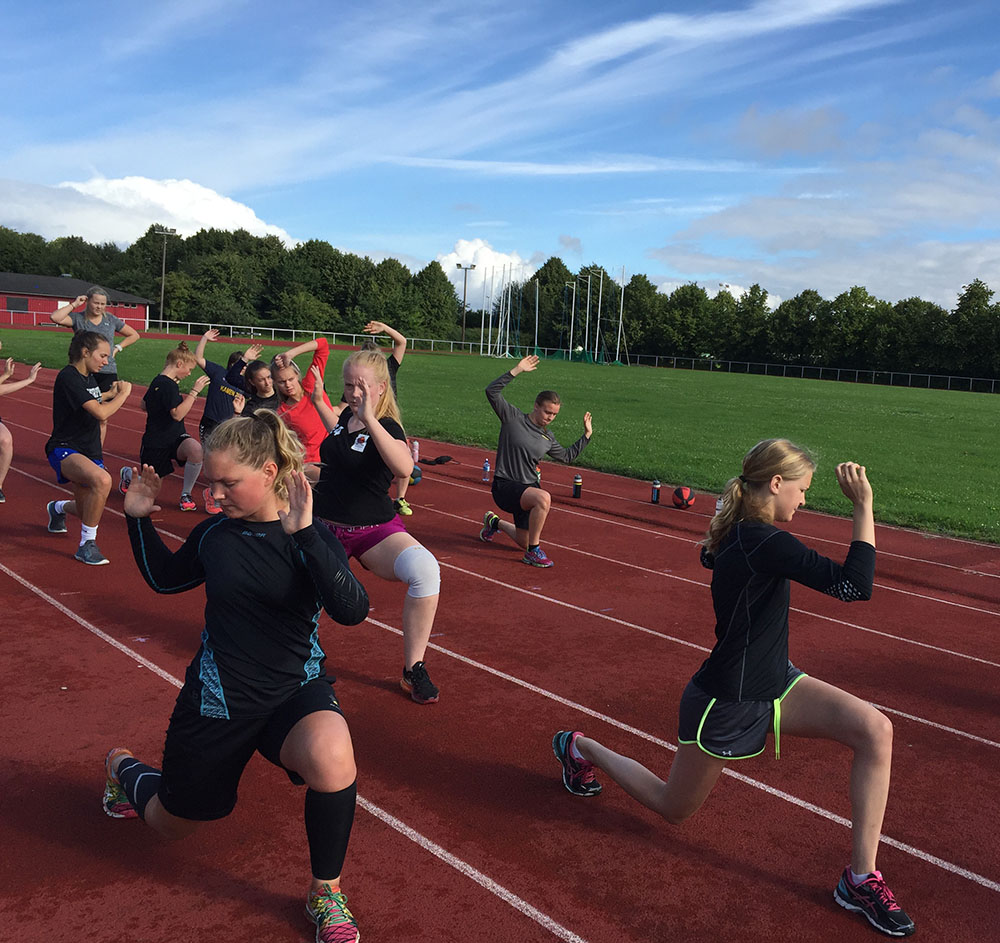 ---
Camp Basics
Day Camp, lunch provided
2 On-ice skills sessions per day: emphasis on power skating, skills development, small-area games and full-ice scrimmages
Coaches from the NCAA and National Ranks on staff!
Professional On-Ice testing from SportTesting.com
Off-Ice speed and agility training and Floorball
Girls: August 16-19 Boys: August 20-23
Additional College Skills Prep Sessions (at night – birth years 2000 and older) available!
We will post a rough schedule of a day at the camp here soon!
Price: $450 USD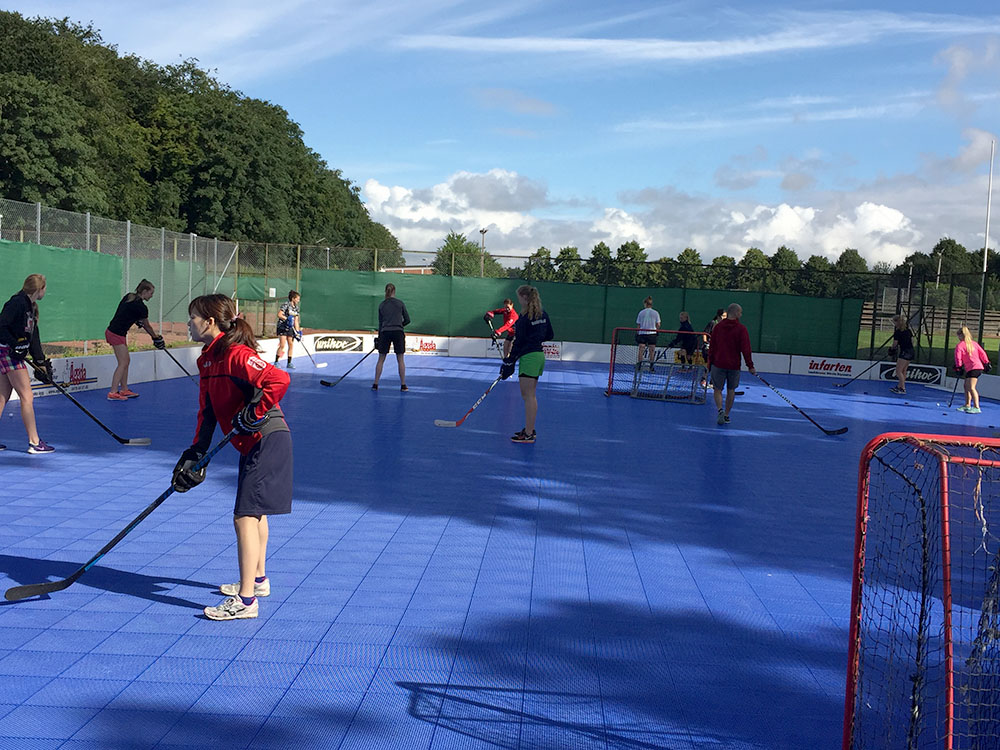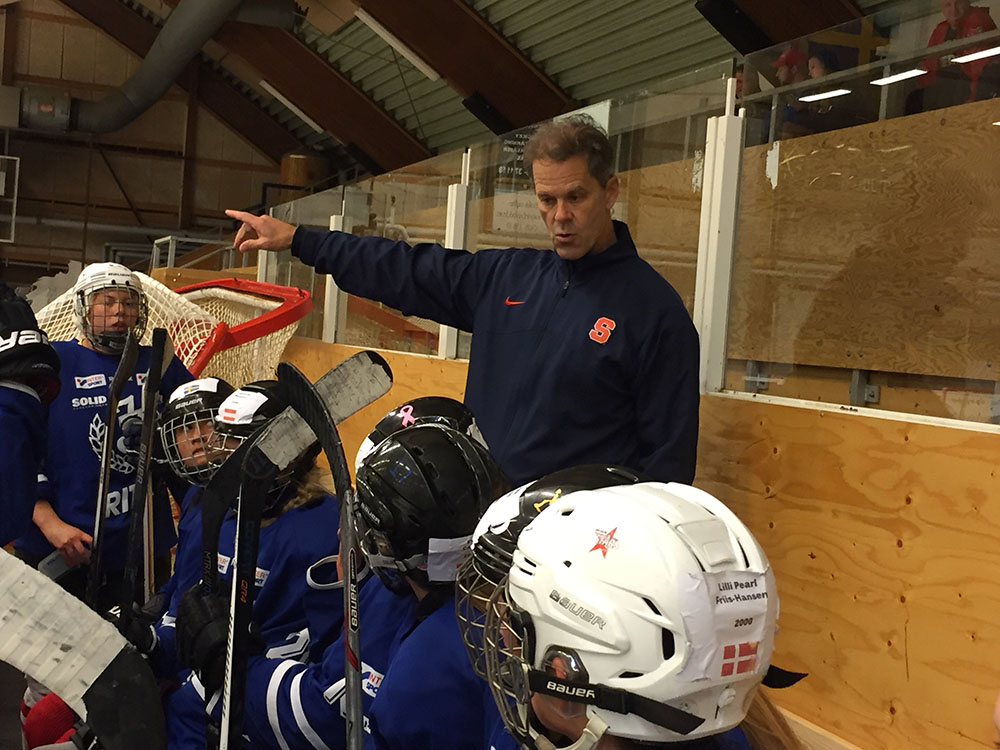 2018 Coaches
Delaney Collins – Hockey Canada U18 Girls Head Coach
Delaney Collins was a member of Canada's National Women's Team from 1999-2011 and a three-time IIHF World Women's Championship gold medallist. Collins played 95 games in a Team Canada jersey and sits among the top ten in scoring by a defenseman, recording 39 points (eight goals, 31 assists). She won nine gold medals with Canada's National Women's Team, including three at the IIHF World Women's Championship (2000, 2004, 2007) and six at the 3 Nations/4 Nations Cup (2000, 2001, 2004, 2006, 2007, 2009). Collins was also a three-time silver medallist, twice at the IIHF World Women's Championship (2005, 2008) and at the 2003 4 Nations Cup, and won a gold medal with Canada's National Women's Under-22 Team at the 1998 Christmas Cup.
She joined on as an assistant at Mercyhurst College after retiring from playing in 2011 for 5 seasons.
Taylor Wasylk – Suffolk University Women's Ice Hockey Head Coach
Taylor Wasylk was a four-year letterwinner at Boston College and led the Eagles to national and regional prominence, making three consecutive trips to the NCAA Division I "Frozen Four" (2011, 2012, 2013), two Beanpot and Hockey East Titles and the Nutmeg Classic Championship. In 2014, she earned Hockey East Best Defensive Forward credits, as well as the coveted Most Valuable Player honor of the 2014 Beanpot. The four-time Hockey East Offensive Player Honoree and Pro Ambitions Rookie Honoree still ranks among the Eagles greats in game-winning goals (11 – sixth), short-handed goals (3 – ninth), shots on goal ( 497 – seventh) and games played (145 – 10th).
When not training and competing for the maroon and gold, Wasylk donned the red, white and blue, traveling with Team USA's Under-18, Under-22 and senior-level national teams. She skated with all three squads at multiple World Championships.
Wasylk spent 2 years as an assitant at SUNY Canton prior to being named head coach of the newly formed women's hockey team at Suffolk. Prior to SUNY Canton, Wasylk's coaching career got underway as an assistant coach at Suffolk's Bay State rival, UMass Boston in 2014-15. With the Beacons, she was actively involved in recruiting, practice planning and execution and managed the team's travel arrangements.
Shawn Skelly – Adrian College Men's Ice Hockey Assistant Coach
Shawn Skelly just finished his first season with Adrian College's men's hockey team after serving as an assistant with their women's team the previous year. He graduated from Adrian in 2011 and was a 4 year letter-winner on the men's hockey team. In his career, he was the all-time leading scorer in Northern Collegiate Hockey Association history and one of the most prolific point producers in NCAA Division III history. Skelly was a member of the inaugural Adrian College men's hockey team in 2007-08, finishing his four-year career as the all-time leader in points (230), goals (102), game-winning goals (20), power-play goals (47), assists (128) and shots on goal (593). He ranks 29th in Division III history in point-scoring. Prior to returning to Adrian for the 2016-17 season, Skelly played professional hockey for five teams–Mississippi Surge, Toledo Walleye, Wheeling Nailers, Alaska Aces and Macon Mayhem–from 2011 to 2016, appearing in the East Coast (ECHL) and Southern Professional hockey leagues (SPHL).