GOALIE WAIT LIST - PLEASE READ
As of 7/9/2018, We have reach capacity for goaltenders. If you would like to be on the waitlist in case a spot opens up, please fill out a registration form. You will be redirected to the payment page after submitting but you do not have to pay. We will go in order down the wait list if a spot opens up and notify via email.
The National Stage
We will be returning to Alberta again in 2018 for our annual showcase. Happening right after the Canadian U-18 and U-22 National Tryouts in Calgary, giving more players the opportunity to perform in front of National team coaches as well as the college coaches on our staff — meaning unmatched exposure for players.
The Basics
---
1 college level practice and 4 competitive showcase games
Meet & Greet socials
Free Information sessions and lectures
Designated goalie session
High-quality jersey with clear numbering.
The highest coach-to-player ratio.
Spend time downtown when you're not on the ice!
ONLY
$525 USD
2018 Coaches
These coaches will be on the ice and behind the bench at the 2018 showcase! Still more to be added – keep checking back!
Tim
Bothwell
University of Calgary
Steve
Kook
University of Saskatchewan
Shane
Madolora
Rochester Institute of Technology
Milica
McMillen
Ohio State University
Mike
Sommer
University of British Columbia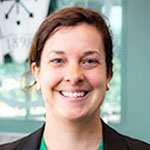 Meredith
Roth
St. Norbert College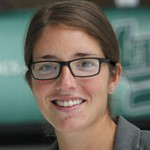 Kelley
Steadman
Mercyhurst University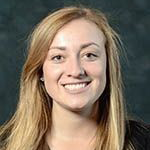 Katelyn
Parker
UConn
Jordan
Colliton
Mount Royal University
Delaney
Collins
Hockey Canada U18
Danielle
Marmer
Connecticut College
Bryan
Vines
RPI
Brittany
Esposito
University of New Brunswick
Testimonials
"The best possible platform for the next generation of prospective female college Hockey players, to meet like minded athletes, speak informally to the highest level coaches in a relaxed setting."2016 Attendee

"The quality of CHS is compared to no other camp or showcase I've brought my daughter too. Well-organized excellent coaching and great communication. Every practice and game ran on schedule. The quantity of ice time was great. Fast paced and great action!"2016 Attendee

"The accessibility and quantity of the coaches was unsurpassed. This was our first time attending and I was pleasantly surprised that the website "marketing" info was delivered during the showcase. My daughter had a fantastic time!"2016 Attendee

"I've been to a lot of showcases and camps and this by far was the best experience I've ever had."2016 Attendee

"Coaches were fantastic. After a very tough game, a coach watching came up to our daughter and said "great that you continued to battle". These kind words really meant something to our 15 yr. old."2016 Attendee
See More CHS Testimonials
Frequently Asked Questions
Preliminary Schedule
Register Now!
Don't hesitate — sign up today to secure your spot for this year's showcase!
Register Now